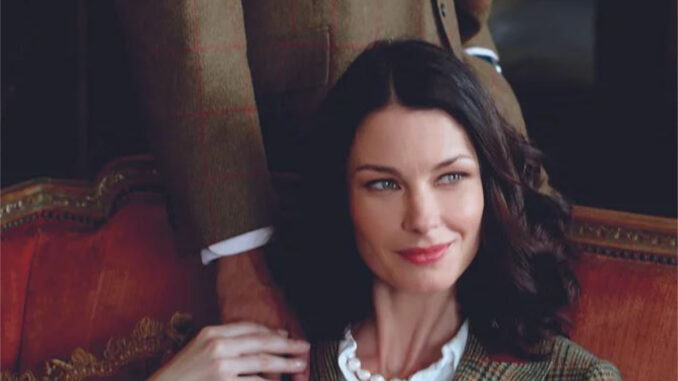 by Yvonne Heinen-Foudeh
…is in first-class manufacturing, top-of-the-notch fabrics and precise measurement. So much in a nutshell for the profile of Wensum Ltd, founded at the Republic of Mauritius in 1971. It is these three key criteria with which the manufacturer of bespoke and premium ready-to-wear menswear and ladies wear manifests its track record in a pretty unique niche position. From the town of Curepipe, located on the plateau in the center of the paradisical island in the Indian Ocean, Wensum products go under illustrious brand names all over the world.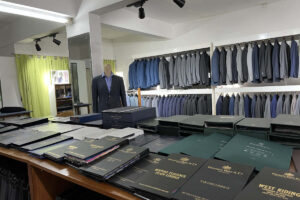 The technically well-equipped company manufactures 60,000 parts per year, including 15,000 made-to-measure suits 45,000 ready-made suits and costumes for the premium price segment. Annual production is planned to grow to 100,000 parts within the next 24 months, according to the goal of owner and managing director Avinash Gobordhun. The demand for further growth is there. Projects to adapt operational capabilities are underway. "The segment is highly demanding, and the competition at our level is manageable", Goburdhun tells us as we talk in his office.
Just at that point, the head of cutting department enters the always open door of the patron: a problem occured with the repeat and calculated fabric consumption on the Gerber single-ply cutter. Clet Baba, automation specialist and consultant, leaves our round after giving a lecture on the rush job. – Customer demands first.
The Wensum client list reads like a who's who of fine tailoring. Among them are Balmain, Carini, Orivis, Soulery and names like Ede and Ravenscroft, New and Lingwood, Hackett and Harrods, to name but a few. And then there is the house brand Bladen with its long going history, as well dedicated to traditional English tailoring, as made-to-measure and ready-to-wear at a somewhat more moderate price, offered also locally in one of in near future two company owned stores at Mauritius .
Wensum worldwide: From the paradisiacal island in the Indian Ocean, the high-quality products go to a good 20 countries on five continents. Because the company, which currently counts 360 employees, is also a master of freight, everything to do with logistics.
Bespoke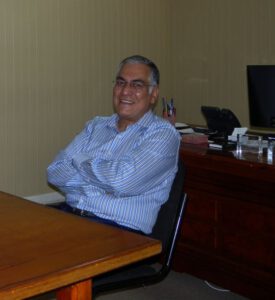 The British market also for historical reasons has a special role to play: At least 12 of the noble men's outfitters on Savile Row, the "Golden Mile of tailoring" in London's Mayfair district, place their orders for made-to-measure clothing with Wensum. Delivery time: If so desired, within ten days – with transport of the noble pieces at a retail price from the mid four-digit GBP range – by air freight, of course.
Imported and processed are the finest outer fabrics from Italy, including Barberis, Canonico, Delfino, Loro Piana, Reda, English provenances (Alfred Brown, Harris Tweed, Holland, Scabal) or even the finest fabrics from the French weaver Dormeuil. In total there are about 800 wool fabrics from Super100 types, also with mohair and cashmere mixtures, to finest silk and linen qualities for the demanding clientele to choose from.
Traditional tailoring techniques
"It is probably our immense flexibility across the entire process chain that enables us to meet the high demands of our overseas customers in the premium segment time and again", Avinash Gobordhun tells us. Indeed, the company, which was originally set up by the German menswear manufacturer Karl Kaiser, today enjoys an international reputation for suit production using traditional tailoring techniques.
And so, on our manufacturing tour, we experience a congenial mix of craftsmanship and use of technology. The enterprise uses state-of-the-art CAD (AccuMark, AccuNest and AccuPlan from Gerber/Lectra) for optimized pattern creation and cut planning. Would the entrepreneur consider to implement 3D CAD software for product development and merchandising purposes in the future? – also with a view to serving made-to-measure customers even better digitally, especially at a distance. "Anyone who is prepared to pay 2,000 GBP [~2,480 US$] and far more for a suit is not interested in his personal avatar",  Goburdhun replies promptly.