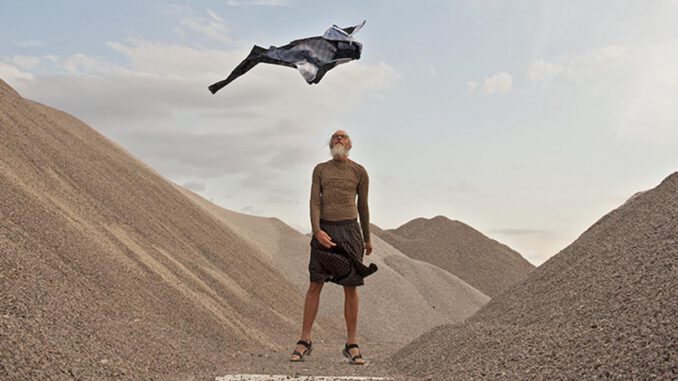 Autor: FTinternationalThe Slovenian brand Petja Zorec meets the demands of everyday life, combining supposed contradictions and leaving gender-specific peculiarities and preconceived ideas aside. Designer Zorec combines traditional textile techniques with high-tech, often sporty materials that allow clothing to effortlessly switch between work and leisure, slow and fast, comfortable and intellectual. She sees her collections as a tangible response to thoughts, as a clothing diary, supplemented by a personal confession. Petja's liberating, sportswear-inspired and innovative creations represent a more gender-neutral fashion, where both men and women can wear the collections – as universal individuals who confidently understand their vulnerability as an asset.
Tangible response
The designs often play with different silhouettes; loose cuts set the tone. In addition, transparency is a recurring, important element in the collections. The pattern images range from striking checks to delicate flowers. Dressed blazers meet experimental, sporty looks.
Petja completed her MA in Fashion Design in 2013 at the Faculty of Science and Engineering at the University of Ljubljana, where she now works as an assistant and is a member of the renowned Squat Design Group, founded by renowned designers Nataša Peršuh and Zoran Garevski. She has received numerous awards: OpenMyMed Prize 2017 and 2019 (Marseille), Belgrade Fashion Week Award (Fashion Scout London), Elle Style Award, Design (Dis)ability and WOW Award for Best Collection (Ljubljana Fashion Week).
Clothing diary
Style & the Gang X FASHIONTODAY MEN
We cooperate! This article was written in cooperation with the international platform for ethical fashion www.styleandthegang.com. Whether from Tokyo, Kilifi, Barcelona or Bali – on their website the editors Tays Jennifer Köper-Kelemen and Nina Elyas present unusual, socially committed and ethical fashion brands with cross-cultural concepts from all over the world. Curated designers tell their stories of craftsmanship, and what it means to create fashion with added value.